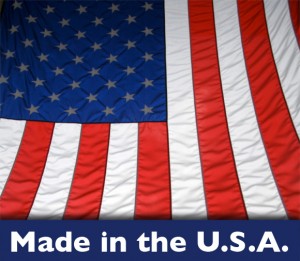 I just got off the phone with a potential client who was looking into rebranding his textile company. He was planning on selling the company in two years and wanted to freshen up its image to make it more attractive to prospects. That's a really smart move! However, by the end of the conversation I felt quite differently about the gentleman.
He was interested in my services, but felt that my rates were too high. I have extensive experience in rebranding firms, so I personally consider my rates to be quite fair. After all, you don't want to wind up with a botched MasterCard logo or Tropicana Packaging. Believe me, that's way more expensive! My rates are reflective in the fact that you don't just have a pretty picture as your finished project. I take your entire business strategy into account. This ensures that you wind up with the best graphic design possible to meet your company's marketing goals.
I explained this, however, my prospect still felt despite my expertise that I was too expensive. That's fine, believe me I understand it's a competitive marketplace and the industry is saturated with Art Directors and Graphic Designers. The conversation terminated by him saying, "I can hire someone straight out of school or from India for much less.
You may be able to hire a Web Design Firm in India, for less than I charge. However, you won't get any relevant business strategy. You also won't get the creative work from someone who is in touch with American culture. There might be some creative people in India coming up with beautiful work, but do they really hit the mark? Will your customers be engaged by the message that your Indian national has brainstormed? More than likely no. Beyond that there are actually security risks to consider.
A Horror Story I Found At DIY Themes Regarding a Really Terrible Experience With an Indian Web Design Firm
Gerry Posted:
"I employed a firm in India to produce a website, they were not the cheapest however they had a promising portfolio and were available for online and telephone discussions.
Every deadline we agreed was missed and they constantly under delivered on the functionality of the site.
Finally I gave up chasing and accepted a very below par job, the project was now way over budget and the opportunity cost of spending more time with these designers was too high.
I worked on the site and attracted a fair bit of business, the site got a PR4 and all was well until I was asked out of the blue to provide a reference for the web designers by someone that was considering using their services.
I chose to be honest and said that I couldn't recommend them…. Within 24hrs my site was hacked and destroyed, I used the backup and again the same thing… Apparently a back door had been left in the database which I could not find, every time i put the site up again it was hacked and made unusable.
As a consequence I was unable to use the site and watched that business decline whilst I had a new site built from scratch.
Be warned, these guys were very convincing, however they were obviously not really interested in helping, just making money.
Even the original coding was unusable as it had not be written to accord with any known protocol. What a waste of money!"
Large companies like IBM have a history of off shoring some of their programming to India. A friend of mine used to work for IBM and she would often lament about the subpar work that was returning from South Asia. She moaned that her team would always have to rewrite the code from India because it was written so poorly.
The bottom line of it is that with graphic and web design you get what you pay for. If you care about the message that your company is publicly displaying to the world, then there really is only one thing to do, that is buy local! Get your graphic design made in the USA!
Have you experienced any horror stories working with foreign companies for your graphic design project, I would love to hear about them! Please post your experiences below.
This entry was posted by Art Director on Wednesday, September 25th, 2013 at 10:10 pm and is filed under
Memoir
. You can follow any responses to this entry through the
RSS 2.0
feed. You can
leave a response
, or
trackback
from your own site.